group
GE Advanced Module C
start date:
4:00 AM Oct. 07 2019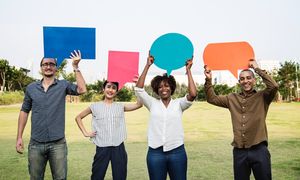 free
About this Course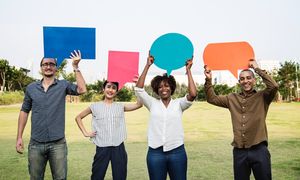 General English will provide students with an opportunity to develop listening and speaking skills, enhance structural accuracy, and foster an expansion of everyday English communication skills. The advanced level of this program will help students to brainstorm, discuss, restate, ask about, respond to, and/or create a presentation about information found in a variety of current events and general topics; associate cause and effect and classify information from a variety of oral sources, including live and technological resources and determine the value of this information; develop and administer a poll or survey, and/or create questions for use in an interview; identify and produce sentences incorporating adverb, adjective, and noun clauses, including true and untrue conditionals; produce sentences in all of the English verb tenses; and produce and respond to critical analysis questions about a variety of topics.
For the course syllabus, student forms, and policies, please refer to Student Resources on the TLC website.
Course Objectives:
Students will be able to:
determine truth and validity in statements
discuss cuisine, restaurants, clothing, and advertisements from various forms of media
Learning modules
Week 1

Attendance

Attendance

Attendance

Sports and Activities Discussion-CW

Restaurant Reading and Conversation-CW

Start Presentation-HW

Vocabulary Review Speaking Evaluation-EVAL

Week 2

Attendance

Finish Reading activity- CW

Attendance

Begin Presentation on Clothing-CW

Attendance

Article Summary-HW

Week 3

Attendance

Attendance

Attendance

Evaluating Resources for Presentation-CW

Paraphrase/Summary/Quotation-CW

Create Citations for Presentation-HW

Presentation Draft-EVAL

Week 4

Attendance

Attendance

Attendance

Grammar Review-CW

Finish Presentation-CW

Final Presentation-EVAL

Study for Finals-HW
About the Instructor
Reviews
No reviews