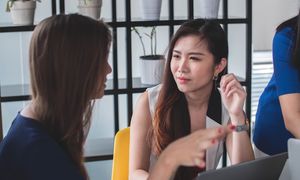 free
About this Course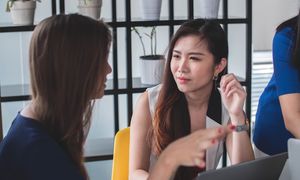 This course focuses on advanced English skills for advanced English learners.
For the course syllabus, student forms, and policies, please refer to Student Resources on the TLC website.
Program Objectives:
• Complete academic research on assigned or selected topics.
• Identify the differences between comparison and contrast.
• Develop a strategic or action plan to complete the course requirements.
• List the characteristics of a persuasive Essay.
• Develop and deliver a Power Point or Prezi on a thematic topic; prepare a handout.
• Write in a persuasive style.
Learning modules
Week 1

Attendance

Attendance

Attendance

Attendance

Literacy Discussion CW

Part of Speech Review CW

Part of Speech HW

Literate/Illiterate Countries CW

Literacy Vocab HW

Country Research CW

Literacy Readings-CW

Discovering Types of Literacy-CW

Dyslexia Discussion CW

Country Research 2 CW

Cause/Effect CW

Analyzing Longer readings- EVAL

Video EVAL

Week 2

Attendance

Attendance

Attendance

Attendance

Attendance

Essay Resource Location-HW

Library Resources Reading and Summarization-CW

History of Literature CW

Children's Stories HW

Accuracy of Research CW

Types of Persuasive Techniques- CW

Accuracy HW

Roundtable Preparation CW

Ethos, Pathos, and Logos Kahoot!-CW

Project Continuation CW

Credibility EVAL

Research EVAL

Week 3

Attendance

Attendance

Attendance

Attendance

Discussion CW

Analyzing Persuasive Modes- CW

Understanding Etymology-CW

Round Table EVAL

Globalization Analysis Reading Quiz- EVAL

Finishing Research Outlines-HW

Project CW

Research Paper Outline-EVAL

Presentation HW

Presentation EVAL

Week 4

Attendance

Attendance

Attendance

Attendance

Jane Austen CW

Developing Research Paper-CW

News and Literacy CW

Improving Reading Skills and Self-Esteem Reading-CW

Braille CW

Finish Research Paper-HW

Final Research Paper-EVAL

Braille HW

Braille Questions CW
About the Instructor
Reviews
No reviews