group
Level 9 Reading/Writing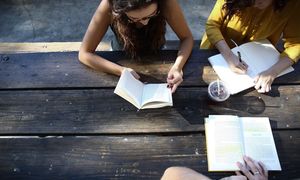 free
About this Course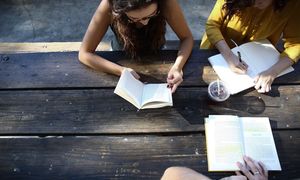 Level 9 focuses on basic English literacy skills for advanced English learners.
For the course syllabus, student forms, and policies, please refer to Student Resources on the TLC website.
Level 9 Class Materials
Research Paper Element Examples https://www.dropbox.com/sh/pzhi30s6ur7udcl/AACnyYFc350WPrL-GLraaB9Ma?dl=0
Instructional Material https://www.dropbox.com/sh/2rrwcrj8jcrksuf/AABiDX9bAEDAMd7CWJ4nvhMOa?dl=0
Level 9 Course Objectives
• 9.RW.1 Produce plans for timely completion of an academic writing project.
• 9.RW.2 Produce an in-depth academic or professional project with at least 3 outside sources (business proposal, case study, research paper, etc.) that adheres to academic formatting guidelines.
• 9.RW.3 Evaluate information as effective or ineffective by evaluating bias, tone, purpose, and quality of research.
Level 9 Integrated Objectives
• 9.LS.1 Use quotations and reported speech to support oral arguments.
• 9.LS.2 Deliver a 5 to 7-minute planned presentation with electronic visuals and proper citations.
• 9.LS.3 Respond in complete sentences to impromptu open-ended questions about class topics.
• 9.G.1 Produce grammatically appropriate sentences using all verbs covered in previous levels (present, past, future, modals; active + passive).
• 9.G.2 Produce sentences with accurate article usage.
• 9.G.3 Produce sentences and respond to questions using true and untrue conditionals.
• 9.G.4 Produce grammatically appropriate noun clauses, adjective clauses, and adverb clauses.
Learning modules
Week 1

Attendance

Attendance

Attendance

L9 Propsal CW

Noun Clause worksheet

Sentence Combinations CW

Week 2

Attendance

Attendance

Attendance

Attendance

Identifying Noun Clauses in Sentences HW

Essay Organization Eval

ID Noun Clause and Adj Clause types

Combing simple sentences into complex

Week 3

Attendance

Attendance

Attendance

Attendance

Paragraph Organization HW

Writing with Subordinate Clauses

Choosing topic/Research Question

Research proposal/guiding questions

Locate 1st academic source

Comparison of effectiveness in two persuasive paragraphs

Para. organization/paraphrase article

Grammar/reading comp test

Week 4

Attendance

Attendance

Attendance

Attendance

Grammar re-take

Final Paper
About the Instructor
Reviews
No reviews